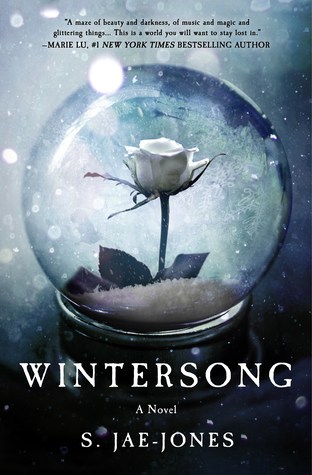 Wintersong by S. Jae-Jones
Thomas Dunne
436
February 2017
Wintersong series (Book 1/?)
All her life, Liesl has heard tales of the beautiful, mysterious Goblin King. He is the Lord of Mischief, the Ruler Underground, and the muse around which her music is composed. When her sister Käthe is taken by the goblins, Liesl journeys to their realm to rescue her sister and return her to the world above. The Goblin King agrees to let Käthe go—for a price. The life of a maiden must be given to the land, in accordance with the old laws. In exchange for her sister's freedom, Liesl offers her hand in marriage to the Goblin King.
Adapted from : GoodReads
---
I have never experienced a book hangover like the one I'm currently experiencing.
As I write this, it has been 5 days since I finished Wintersong. I wanted to give myself time for everything to settle before I wrote this review and 5 days later, nothing has settled. I guess if I had to describe Wintersong, I'd say it's what happens when Labyrinth, The Phantom of the Opera and Eastern Europe have a baby. It's got all the magic (and swoon worthy Goblin King) of the Labyrinth with a "she is my muse" musical twist a la Phantom. And of course, it all takes place in 18th century eastern Europe, adding a very cool historical component.
Five stars. 10/10 will read again
I am not liberal with my 5 star ratings. To date, I think only 2 books of all the books I've reviewed on here have received 5 stars. Wintersong is now taking spot number 3. The writing is not only beautiful, the story itself is heart wrenching and haunting. My soul wept, my heart raced.
Now, I think part of this connection that I had with the book is the fact that it is a re-imagening of The Labyrinth. That movie is one of my all time favourites and has shaped who I am as a person today. That sounds really over the top, but it's true. Growing up with a British music lover, Bowie was always on in the house and so I grew up listening to Ziggy Stardust, Major Tom and Aladdin Sane. Basically, Bowie.
And this Goblin King that Jae-Jones has brought to life is that Goblin King. I feel the need to quote his physical description here:
"His beauty was that of an ice storm, lovely and deadly. He was not handsome, not the way Hans was handsome; the stranger's features were too long, too pointed, too alien. There was a prettiness about him that was almost girly, and an ugliness about him that was just as compelling. His beauty hurt." (S Jae-Jones, page 42)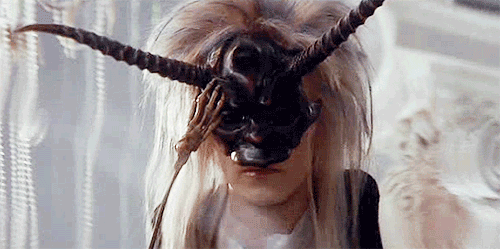 It then goes on to describe his mane like blond hair that was feather light and stuck up in all directions.
Yeah. This is Bowie's Goblin King. And yet, at the same time, it's not. Jae-Jones has given the character roots and a back story. She's made him her own.
Yet the musical connection that Elizabeth and the Goblin King share screams The Phantom and Christine to me. It was haunting and felt important, like this partnership could change the world.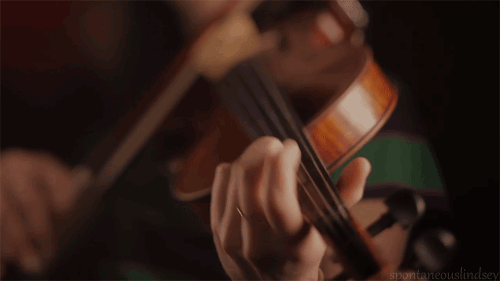 I think it is important to mention when talking about Wintersong that it was originally slated to be an adult fiction novel. The publisher/agent (not sure which) decided it would sell better at the YA level and so it was altered to meet the criteria of that category. That being said, I would argue that it fits more in New Adult fiction (a title which is on the way out apparently but which for me is a sort of more explicit content YA without being adult fiction) because though it does not have any explicit sex scenes, there are certainly some steamy sexual moments that I would feel weird about a 15 year old reading. But for my new adult self, it was all very swoon-worthy.
The magic of the Underground
The only (and I mean only) critique that I can think of is how the magic works in the Underground. I won't get into it too much but [SPOILER: if she can live so long as there are people in the aboveground who love her, and her brother and sister still love her, and her brother is playing her music to people who love it, she should be able to handle the Underground without withering away, shouldn't she? So why the withering?]
THAT BEING SAID. This book. Ohhhh man this book. There is supposed to be a companion/sequel book that will follow, but I don't know if my Labyrinth heart can wait that long. Wintersong only just came out!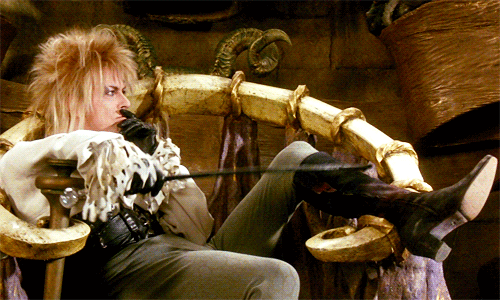 Me, when I realized how long I'd have to wait for more.
TL;DR: GO BUY THIS BOOK. You won't regret it. (unless you hate magic and music and romance and more magic and ALL THINGS WONDERFUL).