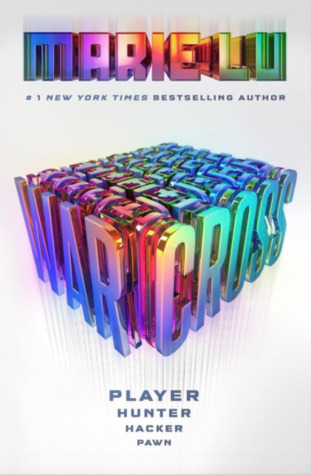 G.P. Putnam's Sons Books for Young Readers
368
September 12 2017
true
For the millions who log in every day, Warcross isn't just a game—it's a way of life. Struggling to make ends meet, teenage hacker Emika Chen works as a bounty hunter, tracking down players who bet on the game illegally. Needing to make some quick cash, Emika takes a risk and hacks into the opening game of the international Warcross Championships—only to accidentally glitch herself into the action and become an overnight sensation. Convinced she's going to be arrested, Emika is shocked when instead she gets a call from the game's creator, the elusive young billionaire Hideo Tanaka, with an irresistible offer to work for him.
Adapted from: GoodReads
---
I looove a good Sci-Fi story and so when I heard that Marie Lu was releasing Warcross, I knew I would have to read it. I decided, having some credit on my audible account, to listen to the Audiobook version and let me tell you readers. It is aweeeeeesome. Both the story (which we'll get to in a minute), but also the performance of the voice actress who nails Emika and Hideo's voices beautifully, if confusing me slightly about the character names (Definitely thought it was Amika and Hidayo. One big disadvantage to audiobooks: I never know how to spell the characters names. On the bright side, I know how to pronounce them?)
Welcome to Warcross
Let's not lie. Who wouldn't want an AI device like the one presented in Warcross? In the novel, the better part of the world can connect into a digital reality of their making using these glasses that the young genius (and now billionaire) Hideo Tanaka created. However, when it seems that someone is hacking into his program, Hideo hires Emika to help him track them down.
The story features many twists and turns. Some that I totally saw coming Like Zero being Hideo's brother. As soon as he showed Emika his memory, I knew Zero was the brother. Before that, I sort of thought Zero might be Hideo, trying to add some excitement to his life. But then I decided naaah. and some I reeeeeally didn't like Hideo being the bad guy and turning his invention into a tool of complete control?!. Yeah, I did not see that one coming and had to pause the audiobook to give myself a minute.
I think the best/worst part (I still can't decide which) is that because I was listening to the audiobook, I wasn't totally sure how far I was in the story. So when I happened to check and realized I only had 2 chapters left, I started to panic. There was still so much going on and no way that every plot point would be nicely wrapped up. So I googled the book and discovered that Warcross is a series.
Le Whaaaaaat?
I 100% went into this story thinking it was a standalone. I was not emotionally prepared, and was already bowled over by the events of the last few chapters. Now I'm kind of an impatient mess of "WHEN DOES THE NEXT ONE COME OUT".
So basically business as usual.
The ~ shippy ~ bits
I want to give a quick shout out to the romance in this novel because Marie Lu writes it so. freaking. well. I was thoroughly invested in the main couple of the book and therefore devastated anytime obstacles came their way. The scene in the hot spring was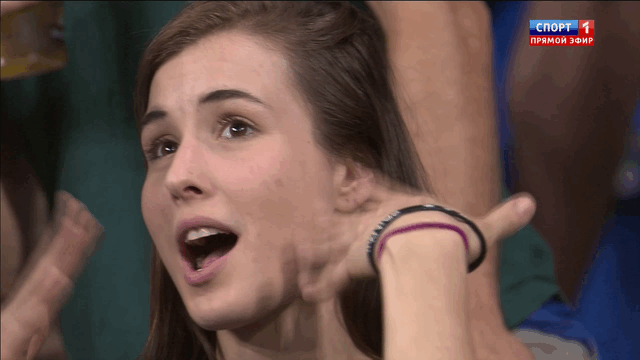 And then that ending. Phew. I really need book 2.
I will say though, I would have liked to see a little more side romances developing, but I get that if this is a series opener, there were more important things that needed to be set up. Maybe next book.
TL;DR: Go read Warcross. And if you have time, give the audiobook a consideration.