It's June 8th! That means that we've been up and running for a full year folks! And what better way to celebrate than with a giveaway!
When Sarah and I got together one day last spring and decided to do this, planning how the site would look and how we'd run it, I don't know if we were fully confident that it would last this long, especially when we found out that we'd be in different countries and time zones! But we've made it work all these months, and are so excited to see where the future of this blog leads us.
And of course, what would an anniversary be without some gifts. The YA community has gifted us with awesome experiences and meetings, so we feel it only fair to give back. To celebrate our one year anniversary, we've therefore decided to giveaway one of our 5 star reviewed books.
This contest is open anywhere that Book Depository ships. All you have to do to enter is to follow us on and retweet our contest tweet On Twitter. Winner will be drawn on June 17th, 2017.
Wondering what books are up for grabs? Check out the options below!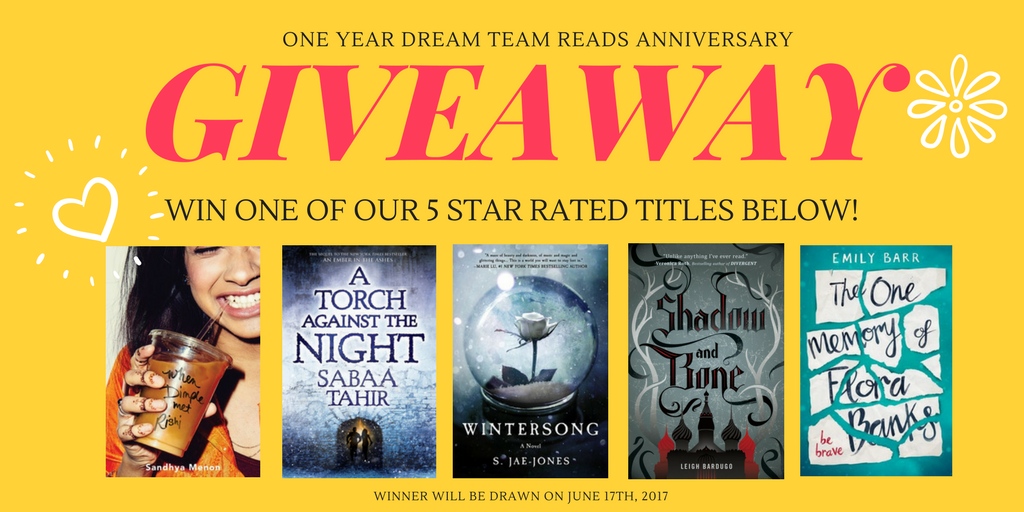 Thanks for celebrating with us everyone!
Olivia and Sarah